Prof. Datin Dr Rosnani Hashim, Dean of the Faculty of Pharmacy at CUCMS said, "We always believe that research moves the pharmaceutical field from one to another level. This year, we managed to gather at CUCMS not to only share our results and experiences but to explore the possibilities in advancing the healthcare industry as a whole,"
Bridging the Knowledge Gap: Pharmacy students, graduates and researchers from Malaysia, Japan, Thailand and Indonesia gather to share and exchange ideas on pharmaceutical research
Cyberjaya, 30th August 2018 – Close to 200 pharmacy students, graduates and young researchers gathered over the weekend at the Fourth International Pharmaceutical Research Conference (4th IPRC) organised by Cyberjaya University College of Medical Sciences at its new campus in Cyberjaya. In keeping with the theme for 2018, Challenging the Inquisitive Minds: Frontier of the Future, this year's conference was organised in collaboration with four international partners namely Chiang Mai University (CMU) of Thailand, Fukuoka University of Japan, Bandung Institute of Technology (ITB) of Indonesia and Gadjah Mada University (GMU) of Indonesia. The conference was supported by Yayasan Palan (The Palan Foundation), Clinical Research Malaysia (CRM), PharmaNiaga, IDEATION and Prima Nexus.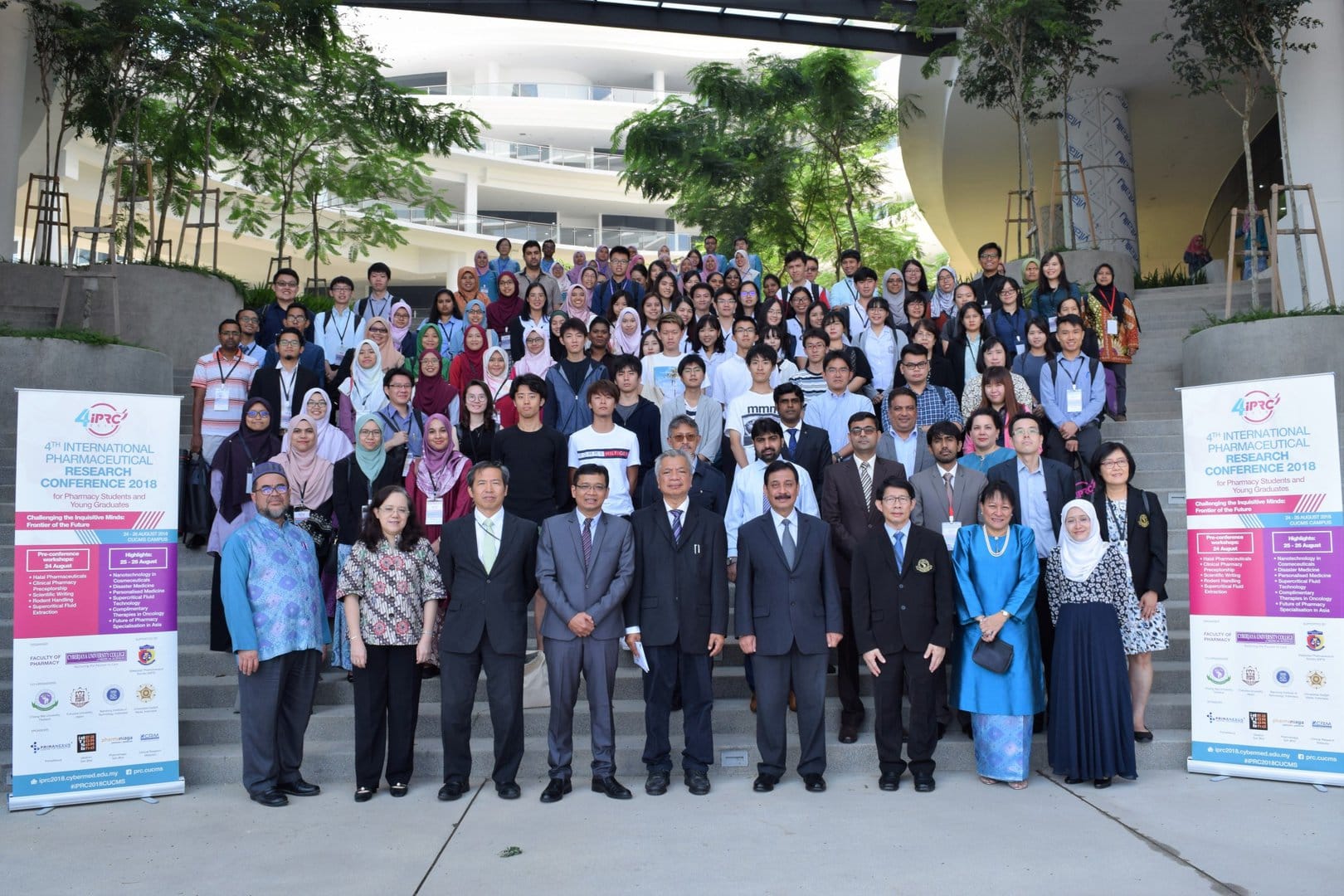 The event featured a slate of international and local speakers who are leaders in their field including Professor Kenji Mishima, Head of Composite Material Research Center and Department of Chemical Engineering, Fukuoka University, Japan, Associate Professor Pimporn Leelapornpisid, Head of Graduate Program in Cosmetic Science, Faculty of Pharmacy, Chiang Mai University, Thailand, Dr Susheela Balasundaram, Associate Programme Officer in Health with United Nations of High Commissioner for Refugees (UNHCR) Malaysia, Professor Agung Endro Nugroho, Dean of Faculty of Pharmacy, Gadjah Mada University, Indonesia.
Among the research topics presented at the plenary session was Prof. Kenji Mishima's talk on Supercritical Fluid Technology in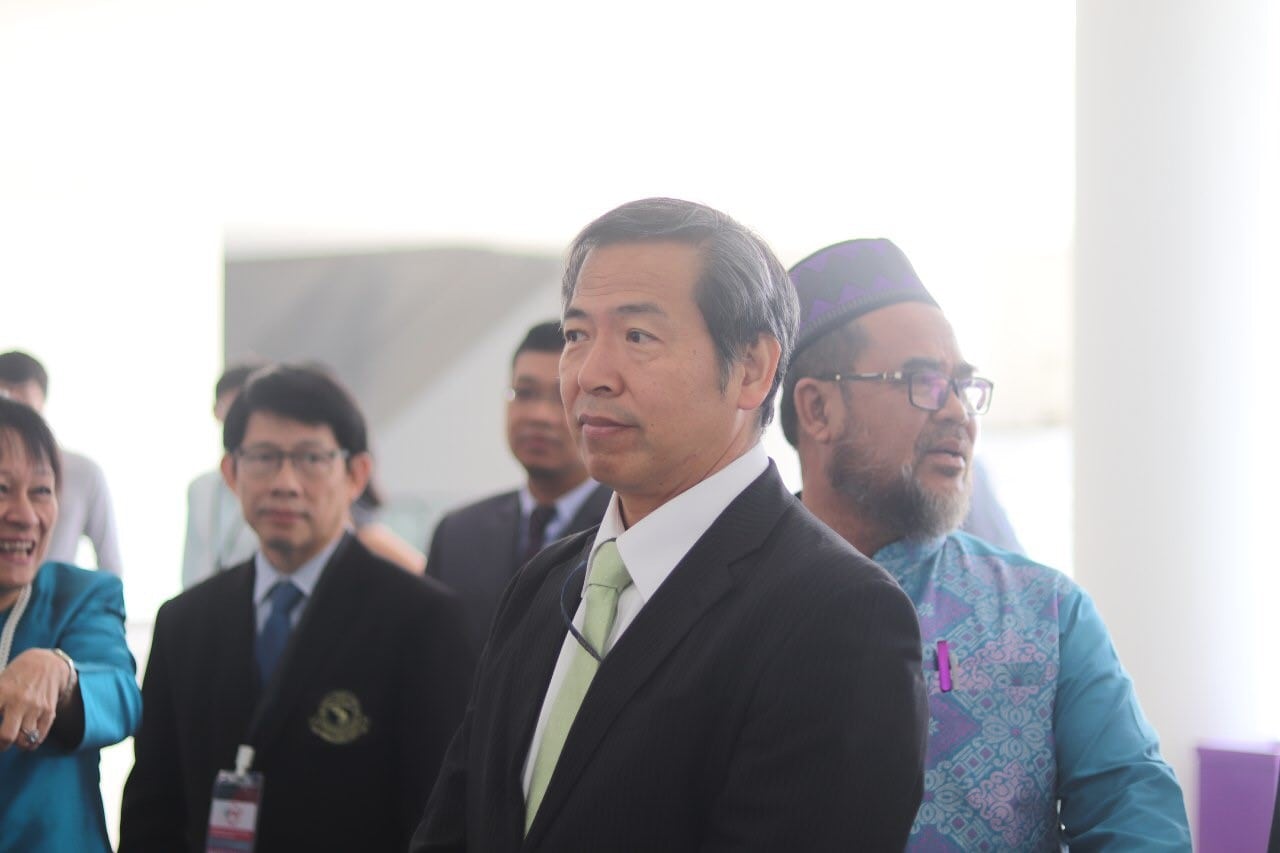 Pharmaceutical research. Through his numerous investigations, Prof. Kenji Mishima has successfully led various research commercialisation especially in the field of supercritical fluid, nanotechnology and microencapsulation in several fields including cosmetics and pharmaceuticals. Encapsulation is required when medical drugs or active ingredients are to be kept stable until deliver to the human body, after which it must dissolve to be absorbed. The comprehensive review specifically focused on the formation of biodegradable particles for drug and gene delivery system using supercritical fluid and dense gas.
Associate Prof. Pimporn Leelapornpisid, on the other hand, shared some of the emerging trends in the cosmeceutical industry and the role of nanotechnology in cosmeceuticals in the personal care industry. She explained that cosmetics use nanotechnology to help increase the rate of ingredient absorption by the human body and leveraging on the size of nanoparticles, it increases the effectiveness of the products.
Prof. Dato' Dr Mohamad Abdul Razak, President of CUCMS in his official opening address praised the commitment of students and graduates to the field of research. "Research shapes an institution. I strongly believe that research, in any field, is the key to progress and sustain positive development. Research in healthcare is highly important as it discovers new treatment methods and ensures existing treatments are used in the best possible ways". He also congratulated the Faculty of Pharmacy for turning this biennial local event into a truly international conference. He further added that events such as IPRC 2018 are significant as it provides an opportunity for students, graduates, educators, scholars and researches to engage each other and collaborate on academic activities.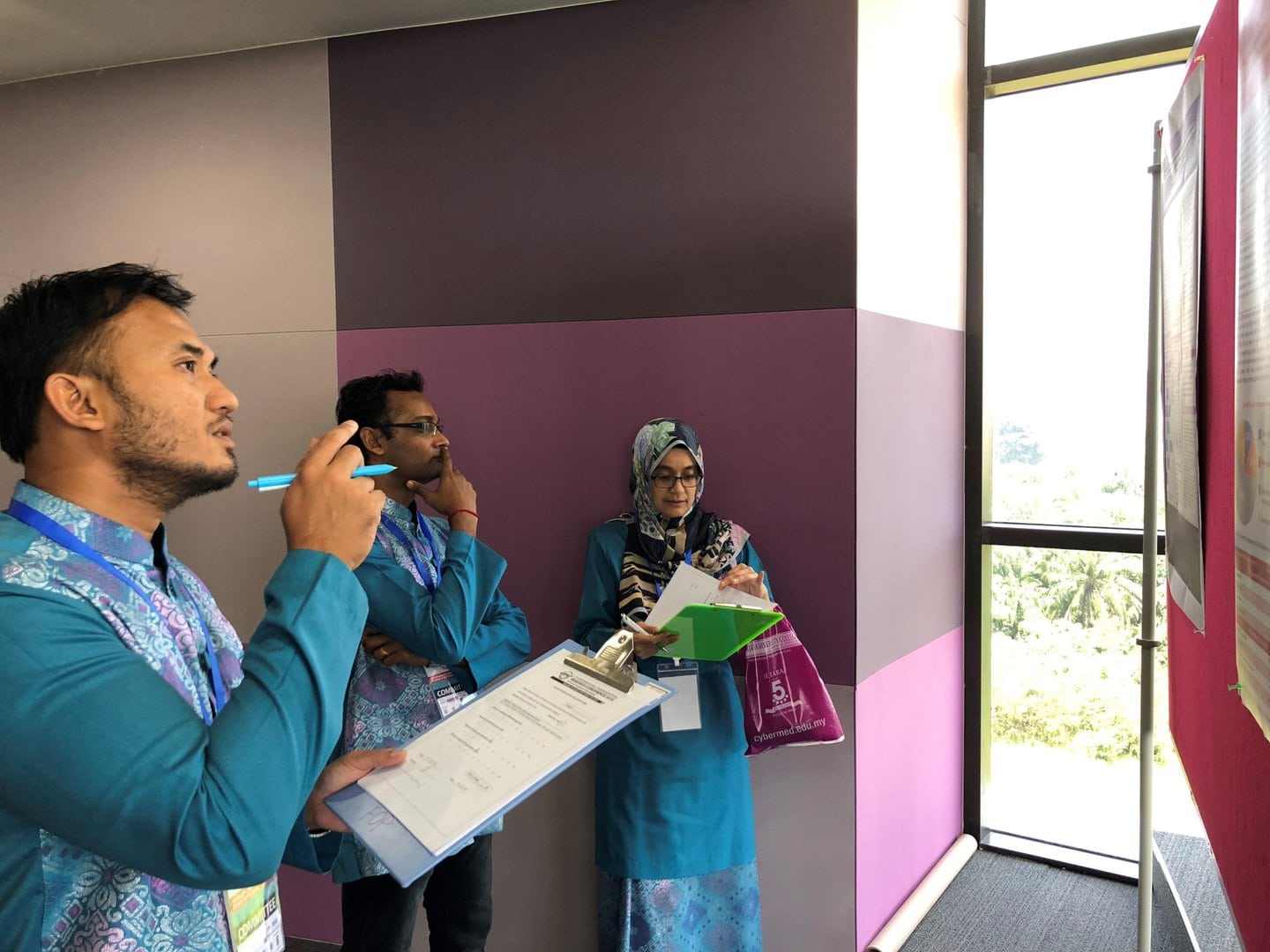 The conference is a continuous effort by CUCMS to create a network of regional and international collaborative partners that seek to provide insights of their work and expertise to serve as a guide for young pharmacists and scientists. The university believes that co-operation and synergy are important to advance research as it allows institutions to leverage on one another's expertise.
"We always believe that research moves the pharmaceutical field from one to another level. This year, we managed to gather at CUCMS not to only share our results and experiences but to explore the possibilities in advancing the healthcare industry as a whole", added Prof. Datin Dr Rosnani Hashim, Dean of the Faculty of Pharmacy at CUCMS. "With our more modern and better laboratories installed at our new campus, we are confident of conducting more research and encourage our staff and students to make full use of our facilities."
The CUCMS Faculty of Pharmacy is one of two founding faculties of the university. It has been delivering the fully accredited Bachelor of Pharmacy (Hons) degree for over a decade. It has seen 8 cohorts of its students graduate and enter the ever-expanding healthcare industry. The SETARA 5-Star (Excellent) - rated institution currently has over 3500 students in more than 20 programmes ranging from degree to postgraduate research courses in areas such as medicine, pharmaceutical sciences, psychology, homeopathic medical sciences, physiotherapy, occupational safety and health, biomedical engineering technology, paramedical sciences and more.