In a testament to our commitment to academic excellence and innovation, the university has secured an impressive position, ranking at #501-550 in the overall QS Asia University Rankings and claiming the remarkable position of #81 South-eastern Asia among 857 universities evaluated.
The university has also previously achieved a QS 5-Star rating by the QS Ratings System. Our university has excelled not only in the overall rating but also in individual categories such as Teaching, Employability, Academic Development, Internationalisation, Facilities, Social Responsibility, Inclusiveness, and Medicine.
This adds to our list of accolades, having been previously ranked in the top 401+ under the Times Higher Education (THE) Impact Rankings 2023.
Vice Chancellor, Professor Dr. Zabidi Hussin, said: "Quality is given considerable importance in our quest to deliver the best. We place top priority towards providing a holistic education for students with the aim of producing excellent individuals who will prosper and excel in serving all of humanity. We continue to focus on international best practices and setting new standards in education."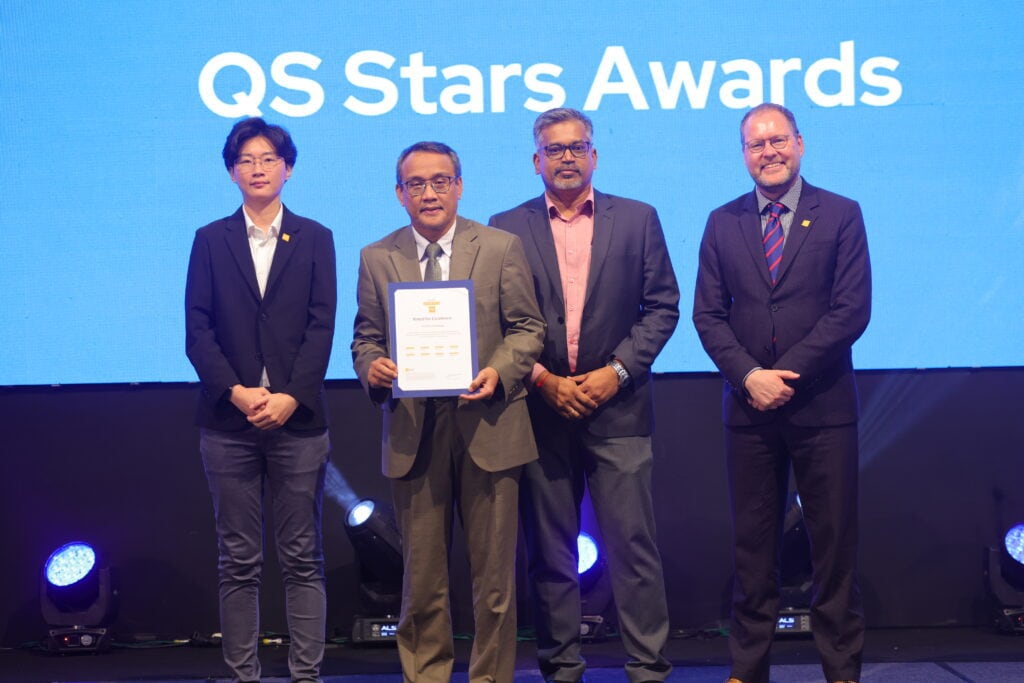 The rankings affirm our institution's dedication to providing a world-class education and contributing significantly to the academic landscape in the region. The University of Cyberjaya remains committed to fostering an environment of academic brilliance, research, and innovation. This achievement marks a stepping stone towards even greater heights as we strive for excellence in the pursuit of knowledge.
This significant milestone reflects the collective efforts of our dedicated staff, faculty, and students. Their unwavering commitment to excellence has played a pivotal role in propelling the University of Cyberjaya to this distinguished position. As we celebrate this achievement, we extend our heartfelt gratitude to every member of the University of Cyberjaya community for their hard work and dedication.