From the 4th to the 14th of September 2023, an impactful community mental health programme took place, orchestrated by the dedicated staff and enthusiastic students of the University of Cyberjaya's Faculty of Psychology and Social Sciences. The programme titled, "Empowering Young Minds" was initiated with the aim of fostering mental wellness among students in SMK Bandar Baru Bangi. The event was also organised so school students can lead fulfilling lives and achieve academic and personal success when their mental health is nurtured.
The programme was meticulously designed, offering a comprehensive series of modules tailored to the specific needs of the students. One such session was dedicated to imparting vital social skills and the value of respect, instilling in them the importance of these qualities in their daily lives. Additionally, students were guided in recognising and managing the array of emotions they encounter throughout life's journey. This newfound emotional intelligence was complemented by lessons in rediscovering their self-worth and steadily building self-confidence.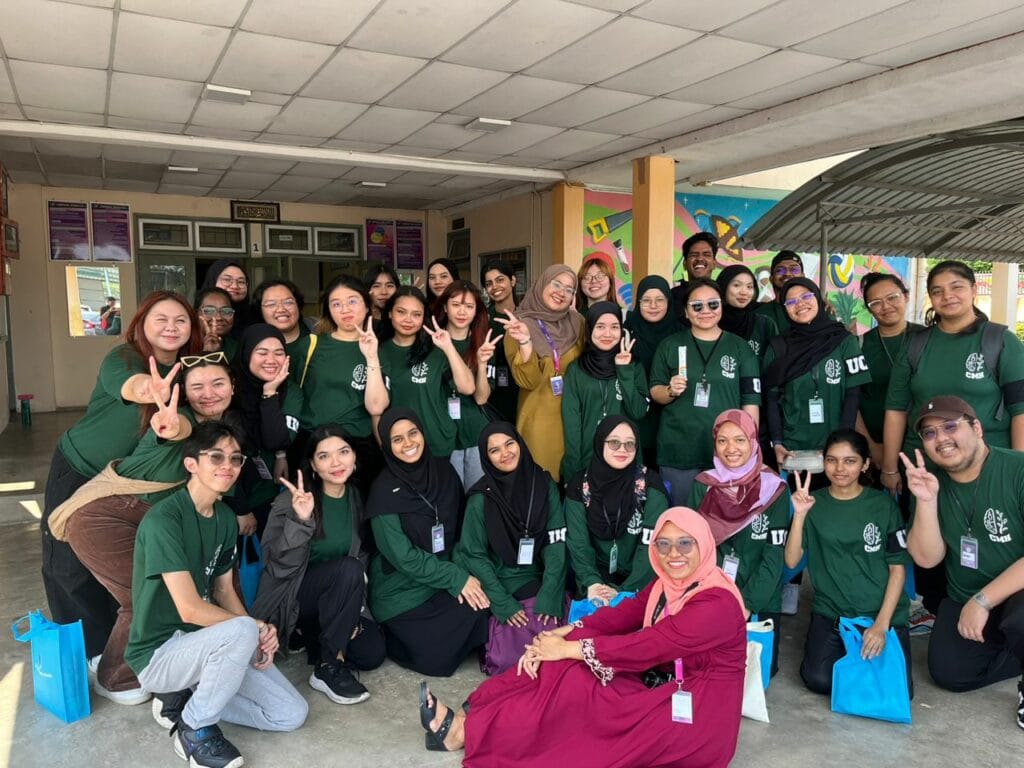 Perhaps one of the most remarkable aspects of the "Empowering Young Minds" programme was its ability to motivate students to step out of their comfort zones. This courageous leap into the unknown is often where true personal growth occurs, and the program aimed to equip them with the resilience and determination to embrace these opportunities for growth.
This collaborative effort between the University of Cyberjaya and SMK Bandar Baru Bangi not only served as a testament to the commitment of both institutions to the well-being and development of the younger generation but also as a shining example of what can be achieved through effective community engagement and education. The impact of this programme will undoubtedly be felt in the lives of the participating students as they embark on their academic journeys and beyond, armed with the invaluable knowledge and skills acquired during these transformative ten days.