Cyberjaya, 23rd August 2023 - In a bid to foster holistic growth and well-being among students, the University of Cyberjaya's (UoC) Health and Psychology Clinic orchestrated a workshop in collaboration with the Badminton Association of Malaysia (BAM). This powerhouse collaboration aimed to supercharge students' skills, mental health awareness and improve quality of life.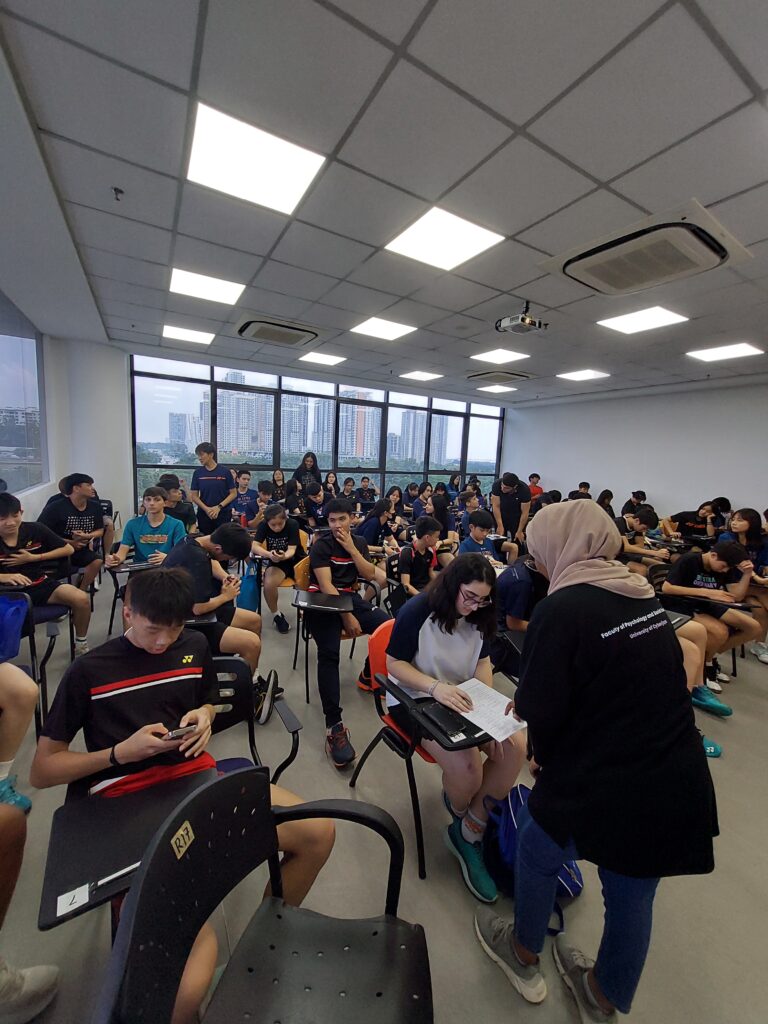 This event showcased University of Cyberjaya's and BAM's commitment to transforming young athletes into skilful titans, both on and off the court. It was meticulously designed to enhance skill development and empower students to flourish in both their personal and professional lives. The UoC team recognised that a strong foundation of skills, coupled with a robust understanding of mental health, is vital for students' long-term success and well-being.
Associate Professor Dr. Anasuya Jegathevi Jegathesan, Dean of the Faculty of Psychology and Social Sciences, captures the spirit of the mission succinctly. "There is more to life than sports; we want students to be versatile and be able to develop skills that are beyond the badminton court. This is so that they can create a holistic life—a life that resonates with fulfilment, achievement, and the symphony of their multifaceted talents."
62 students from the Badminton Association Malaysia attended the event to embrace skill growth and mental vitality. The masterminds behind the scenes were none other than the dynamic ensemble of 29 Master of Clinical Psychology students and 35 Psyche club volunteers. They weren't just part of the process; they were the lifeblood of the event, infusing it with the spirit of camaraderie and dynamism.
Central to this exciting event was not only a treasure hunt that ignited camaraderie but also the inclusion of psychological screening. This innovative initiative ensured that the mental well-being of every participant was safeguarded, identifying potential areas for growth and providing the support needed to conquer challenges.
"I've immersed myself in the world of badminton for a decade – it is definitely a passion of mine. I enjoyed playing the games hosted by the University of Cyberjaya today. The mental assessment was also useful in keeping my mental health in check. The most important thing that I learnt today is the importance of teamwork," says 18-year-old BAM student, Eogene Ewe Eon.
This event wasn't just a one-off—it marked the spectacular launch of an alliance between the University of Cyberjaya and the Badminton Association of Malaysia. The University of Cyberjaya is thrilled to leap hand in hand into this transformative journey alongside BAM to make a lasting difference in the lives of students and contribute to the growth of the Malaysian badminton community.
This event contributes to the United Nations Sustainable Development Goals: