In a grand display of automotive excellence and innovation, the University of Cyberjaya played host to the illustrious Annual General Meeting 2023 of Mustang Club Malaysia. The campus was transformed into a hub of activity, bringing together automotive enthusiasts, industry leaders, and curious onlookers for a day of celebration, learning, and camaraderie.
From dawn to dusk, the University of Cyberjaya campus was abuzz with activities that catered to the varied interests of attendees. The event organisers meticulously curated a diverse range of booths, from automotive giants like Ford Malaysia and Ducati Malaysia, to the distinctive charm of Vespa Malaysia. These exhibitors transformed the event into an automotive wonderland, captivating attendees with their innovative offerings.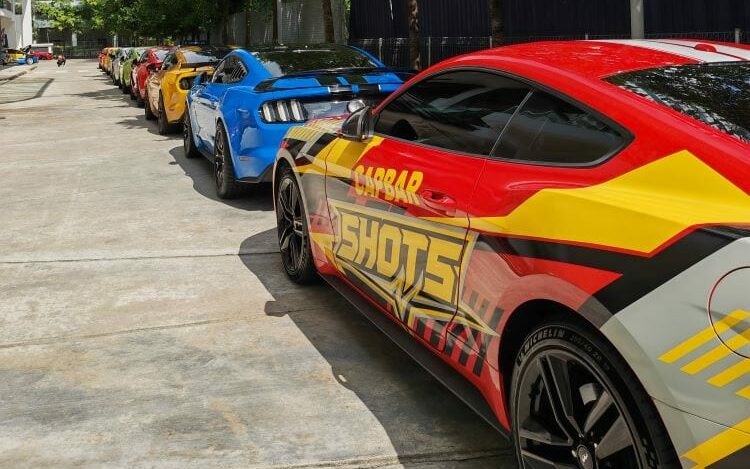 The retro console games booth brought an additional touch of nostalgia and enjoyment, underscoring Mustang Club Malaysia's recognition of the significance of immersive encounters in crafting enduring memories.
Moreover, in line with its commitment to fostering education and community engagement, the University of Cyberjaya also proudly opened its booth featuring dedicated education counsellors. This provided an opportunity for interested students to explore the possibility of joining the university while experiencing the vibrant event firsthand.
The dynamic event was further intensified by the electrifying performances of renowned live bands. Among them, the sensational Black Brothers and the iconic Wak Doyok took the stage, infusing the event with a symphony of energy and rhythm that resonated throughout the University of Cyberjaya campus. Their captivating performances added a musical dimension to the already vibrant atmosphere, creating an unforgettable experience for attendees and amplifying the event's celebration of automotive passion and innovation.
The Annual General Meeting 2023 of Mustang Club Malaysia marked a proud chapter in the University of Cyberjaya's journey, highlighting its commitment to innovation, community engagement, and the celebration of passions that bring people together.