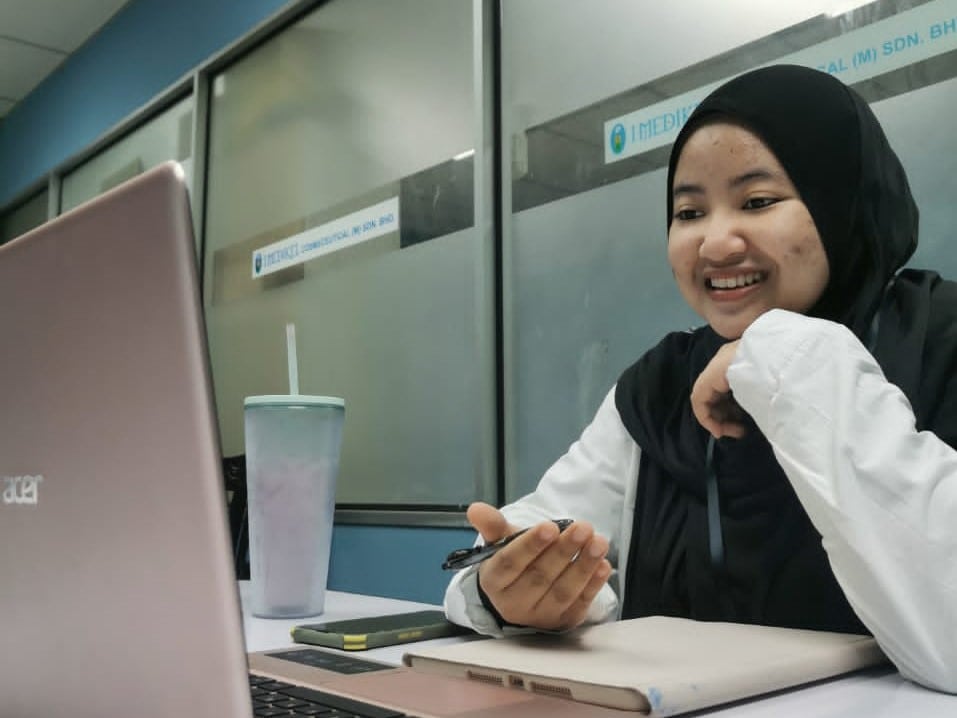 University of Cyberjaya Student Wins MyPSA PHCC 2021 Best Presenter Award
Cyberjaya, 22nd August 2021 – The MyPSA Public Health Campaign Challenge (PHCC) is an annual event organised by the Malaysian Pharmacy Students' Association (MyPSA) to recognise public health campaigns conducted by pharmacy schools across Malaysia. PHCC is organised to provide a platform for local pharmacy societies to present their Public Health Campaigns (PHCs) and learn from each other's experience on how to organise PHCs more effectively.
The event which took place on the 22nd of August this year started with an opening speech by the President of MyPSA 2020/2021, followed by the introduction of judges from various outstanding backgrounds.
The participation in the virtual event is determined by the eligibility of each student society. Participants are only able to join the event if society members have organised a public health campaign within the time limit set by MyPSA.
As the Cyberjaya University Pharmacy Student Society (CUPSS) hosts the annual health promotion programme called Karnival Mesra Ubat (KaMU), the team was invited by MyPSA to present their campaign at the event this year.
At the event, we were proud that one of our students, Zalikha Afrah Binti Zabir from Year 3 won the "Best Presenter Award". Zalikha was chosen to be a presenter at the event after the KaMU team welcomed volunteers to present. All presenters had to be an active member of a PHC.
She said: "I went through all the documentation of the event multiple times and even sat down with the high committees to discuss about the important points that should be highlighted during the presentation. Apart from that, with the help of the committee members, I was able to go through a few practice sessions to ensure that the information was accurate and concise to the presentation limit of 5 minutes."
Zalikha Afrah described the experience of being a committee member of PHCC as an eye-opener. She reflects on the experience as one that exposed her to different views from each committee member.
"I was surprised to be announced as a winner! I'm thankful for the opportunity to present about KaMU 2021. I'm also grateful to the committee members who worked hard in order to make the event a success," said Zalikha.
Comments are closed.