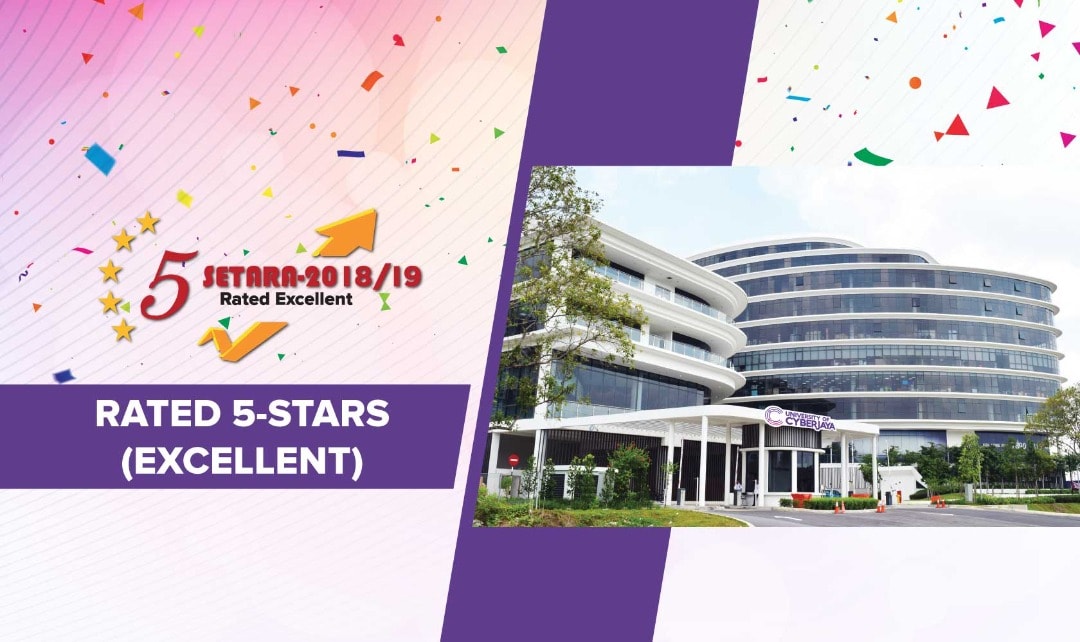 The University of Cyberjaya Rated SETARA Tier-5 for Excellent
The University of Cyberjaya ends the year on a high note as the institution achieves five stars (Excellent) in the Rating System for the Malaysian Higher Education Institutions (SETARA) 2018/2019 for the fourth time in a row.
The SETARA rating was launched in 2007 by the Ministry of Higher Education Malaysia under the Malaysian Qualifications Agency (MQA) as a tool for SPM-leavers to assess their tertiary education options. Setara employs a rigorous assessment methodology to rate an education institution's three core functions which are teaching, research and services.
Pro Chancellor, YBhg Tan Sri Dr. R Palan said: "This is a great way to end the year to further commend and further motivate staff for their excellence. As we soon begin a new academic calendar, we hope to inspire more students with our outstanding curriculum, research and industry driven faculty."
Vice Chancellor, Prof. Dato' Dr. Mohamad Abd Razak said: "I would like to thank everyone who was involved and contributed in making this milestone a reality. Being rated 5-Stars for two times in a row proves the consistent dedication of our University community in achieving great success".
This achievement is a testament to the University's commitment to producing top-notch graduates. The University is honoured to be ranked five stars yet again and hopes to continue striving for the best.
Comments are closed.