Meet academicians of your career choice!
Cyberjaya, 30th August 2022 – Many a time, students are convinced that they would like to enrol with a programme at a university only with a consultation from an education counsellor. Not many know that students are also privy to speak with faculty members of their choice to understand what they will be studying and experiencing in their tertiary education.
"If your child is not sure of what they want to study, the best advice I can give is to talk to faculty members at universities. Don't stop at the academicians from the Foundation level, go ahead and speak to those from the Bachelor's degree too. This will give you an idea of the kind of people you will be around with, and it will help in the decision-making process," says Dean of the Faculty of Psychology and Social Sciences from the University of Cyberjaya, Associate Professor Dr. Anasuya Jegathevi Jegathesan.
Recognising the importance to bridge the gap between SPM leavers and faculty members at university level, University of Cyberjaya is organising Faculty Talks presented by its distinguished academicians on campus at its Open Day on 17th and 18th September 2022. Both parents and students are welcome to attend these talks that will elaborate on the programmes in detail.
The Faculty Talk will feature a presentation by Dr. Shairyzah Ahmad Hisham, Deputy Dean of Academic Affairs of the Faculty of Pharmacy. Dr. Shairyzah will speak about the university's Pharmacy programme which gives students access to community pharmacies and pharmaceutical industries during their studies.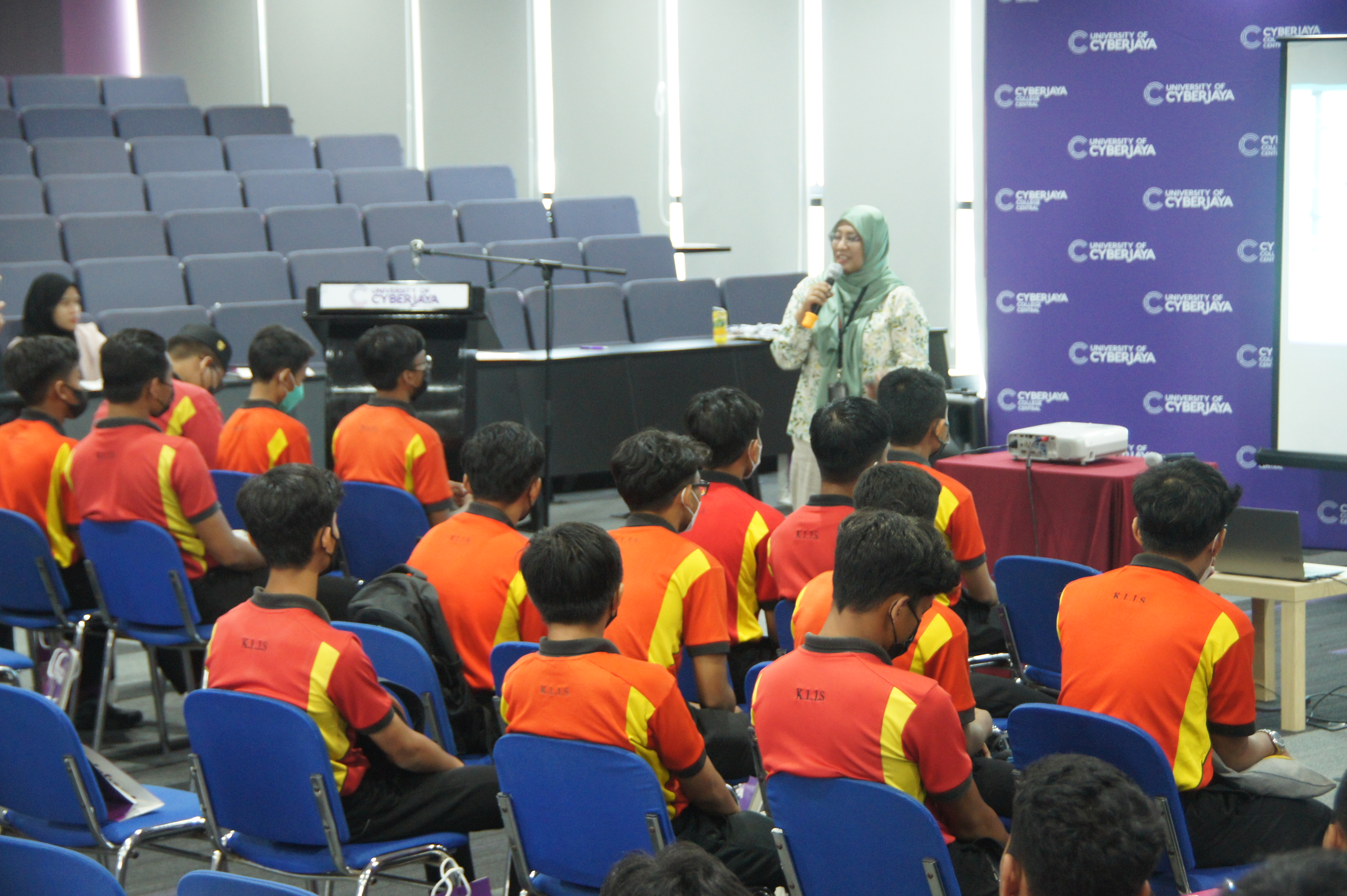 The established Faculty of Pharmacy also thrives on research with prominent pharmaceutical researchers including Assistant Professor Dr. Liew Kai Bin who is a research academician that's spearheading the Pharmaceutical Technology and Industry Department. Dr. Liew recently secured a Fundamental Research Grant Scheme (FRGS) award of RM144,300 from the Ministry of Higher Education for his research that focuses on discovering the anticancer property of Luteolin, originally a natural compound found in plants such as of the species Reseda luteola.
"Research is the driving force for new knowledge, and only with new knowledge will new innovation and invention be created. I also believe that research improves knowledge currency, credibility and competence in teaching and supervision when by adopting real-life examples which will be beneficial to student learning," said Associate Professor Dr. Ng Hui Suan, the Director of the Centre for Research & Graduate Studies at University of Cyberjaya.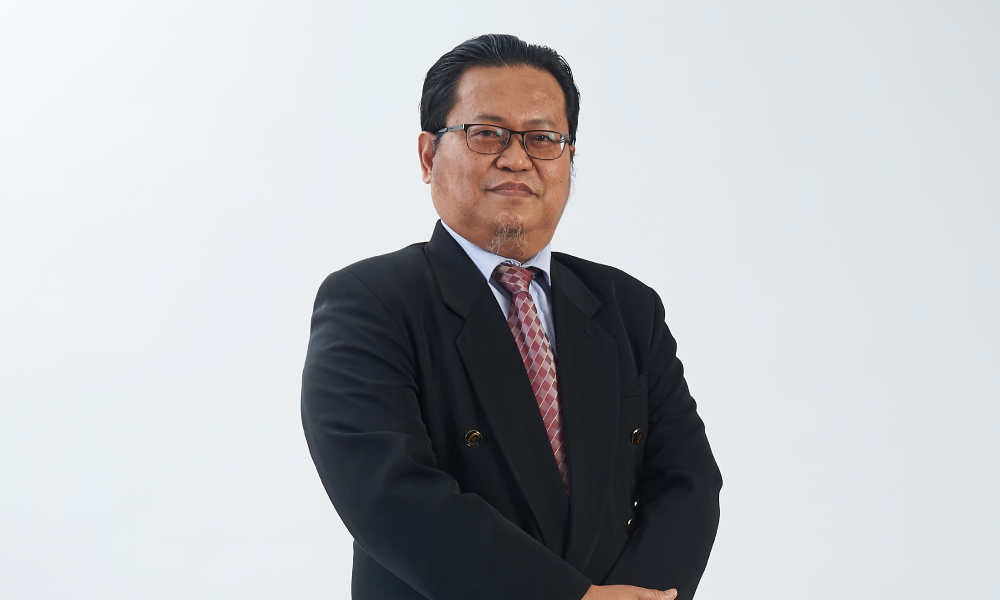 Also part of the Faculty Talk is Assistant Professor Rosli Abdul Rahman, Dean of the Faculty of Safety and Health who will speak on Occupational Safety and Health programmes at the university. The university prides itself for having programmes under the Faculty of Safety and Health that are accredited by the Department of Occupational Safety & Health, Malaysia (DOSH) and Institution of Occupational Safety and Health, United Kingdom (IOSH).
SPM leavers who are keen on Biomedical Engineering Technology may also find interest in a session carried out by the Biomedical Engineering Technology Programme Coordinator, Dr. Nor Kamalia Zahari who will speak on "The Way Forward for Biomedical Engineering Technology Graduates".
The faculty had recently received several units of ANET A8 V2 3-D printers to help Biomedical Engineering Technology students with research and application. "I believe that our students will be excited to use the printers and will definitely benefit and have a better understanding of the design process as they will now get a hands-on experience from conception to creation," said Dr. Nor Kamalia Zahari.
Coupled with a strong curriculum in engineering, medical, science, mathematics and humanities, graduates are guaranteed to advance in both engineering and medical disciplines.
University of Cyberjaya's Open Day also features a Faculty Talk on its Physiotherapy programme presented by Dina Adam, Physiotherapy Programme Coordinator. Aside from a curriculum design based on recommendations from the World Confederation Physical Therapy (WCPT), students will also have a pathway to postgraduate studies with its latest Master of Physiotherapy programme which allows specialisms in either musculoskeletal or neurological physiotherapy.
"Studying Physiotherapy provides students with the knowledge and practical skills at the classroom as well as at their clinical placement. Physiotherapy plays a major role in improving a patient's life, in order for them to get back to their daily routine, have a better wellbeing and quality of life," says Dina.
Aside from getting to meet Dina, parents and students may also tour the campus to check out the various facilities available for physiotherapy students including the purpose-built physiotherapy lab/gym and well-equipped rehabilitation rooms that create a hospital-like environment.
All Faculty Talks will feature a question-and-answer session for parents and students to pose queries and doubts. For those who are not able to attend the talks physically, University of Cyberjaya will also be hosting these talks live on their Facebook and YouTube pages. Those watching may pose questions via the PigeonHole platform that presenters are able to answer simultaneously.
Grab this opportunity to meet academicians of your career choice. Register and attend University of Cyberjaya's Open Day on 17th and 18th September 2022. Find out more about the university's October 2022 intake, programmes, and scholarships cyberjaya.edu.my/enquire or message its education counsellors via WhatsApp at 011-1112 3344 or email studywithus@cyberjaya.edu.my
Comments are closed.