Professor Datin Dr. Rosnani Hashim said: "The university strongly supports the development of students' soft and interpersonal skills through sports as this is important to ensure that they become well-balanced future healthcare professionals."
Reigning champions for the fourth time running at the 13th MyPSA National Pharmacy Sports Carnival (NPSC) 2020
Cyberjaya, 4th March 2020 – University of Cyberjaya emerged as the first private university to retain its name as the overall champion at the 13th MyPSA National Pharmacy Sports Carnival 2020 (NPSC) for the fourth time in a row bagging 22 medals – ten gold, six silver, and six bronze.
The annual event which took place from the 21st till 23rd of February was organised by the Malaysian Pharmacy Students' Association (MyPSA) at University Sains Malaysia (USM), Penang with the objective to nurture a holistic lifestyle among pharmacy students.
With the theme 'Fostering Unity Through Rivalry', the event saw a gathering of over 1,000 pharmacy students from 16 universities to compete for the championship. University Teknologi Mara (UiTM) and International Islamic University Malaysia (IIUM) came in as first and second runner-up respectively.
The pharmacy students of the University of Cyberjaya comprising of team athletes and committee members portrayed the essence of unity and determination all the way and have truly grown closer as a 'pharmily' with this victory.
Mohamad Fariz Haiqal Mohd Ruslan, Head of Contingent and gold medallist for athletics and swimming events said, "To head the contingent is an honour and a valuable experience that helped built leadership skills in me but to lead the team winning the championship for the fourth time is a sweet memory that I will not forget easily. The strong bond between the students and support from the lecturers and alumni members - who also acted as coaches - helped make this a reality."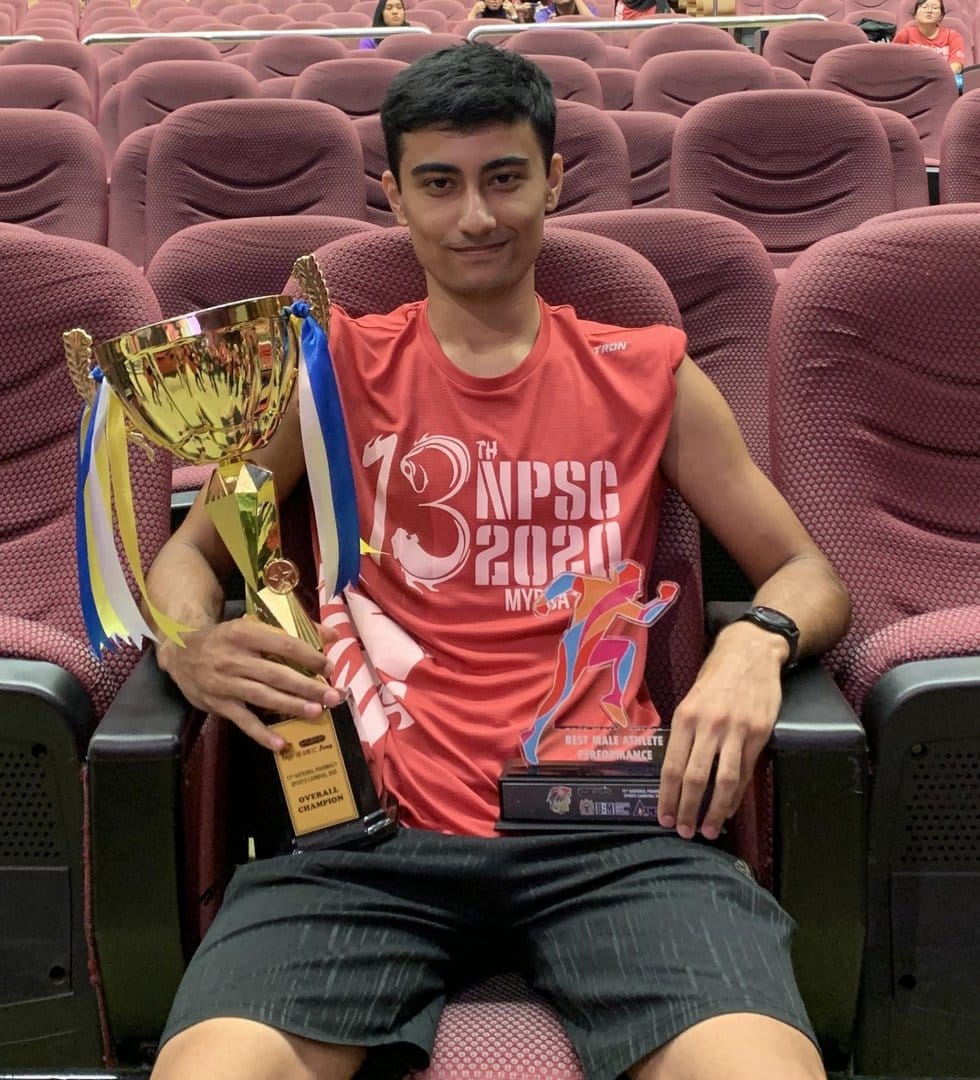 Arslan Charyyev, a second-year international student from Turkmenistan who was named the Best Male Athlete for the second year in a row after bagging 4 gold medals and 1 silver medal said, "It is great to be able to contribute to the team and to experience the feeling of being a champion. But what is even greater is the sweet memories that I get to create with all my friends going through all that!"
Contingent advisor, Dr. Najwa Mohamad said, "As the advisor for the first time, I worked hard to support and contribute as much as I possibly could. This achievement is not only the result of the athletes' performance on the court or field but the dedication and teamwork of all students and faculty members in preparing and facing obstacles and challenges together."
Dean of the Faculty of Pharmacy, Professor Datin Dr. Rosnani Hashim said: "The university strongly supports the development of students' soft and interpersonal skills through sports as this is important to ensure that they become well-balanced future healthcare professionals."
The University of Cyberjaya highly fosters a holistic experience for its students to nurture their growth in their academic years at the institution through societies and clubs, sports and recreation, and volunteer work.