Make Postgraduate Studies Work for You

 
Cyberjaya, 25th July 2022 – As someone who grew up surrounded by friends from broken families as well as families dealing with members who had committed suicide, Justin Tan Zhi Yu, 26, found his calling to enter into a Psychology career to seek a profession that can help people on a day-to-day basis. Upon completing his Foundation in Science and Bachelor's of Psychology, Justin took on various internships in various roles at multiple industries.
"I wanted to try a lot of different things before I did my Masters. I have been tutoring for about 9 years since my Foundation studies. I tutor Mathematics, English, Science. Upon graduating with my Bachelor's of Psychology, I also taught Psychology to A-level students and International General Certificate of Secondary Education (IGCSE) students. I have also attached myself with established Mathematic and English educational centres", said Justin who is now a Master of Clinical Psychology student at University of Cyberjaya.
Prior to beginning his postgraduate studies, Justin had secured several internships with specialists in the field of Psychology including a 6-month internship with a speech therapist's private practice. He had also done a 1-year internship with a psychiatrist who specialised in child and adolescent therapy. Justin has also had experience as a research assistant to an academician from University Sains Malaysia, assisting in publishing a paper on helping autism students to learn better at schools.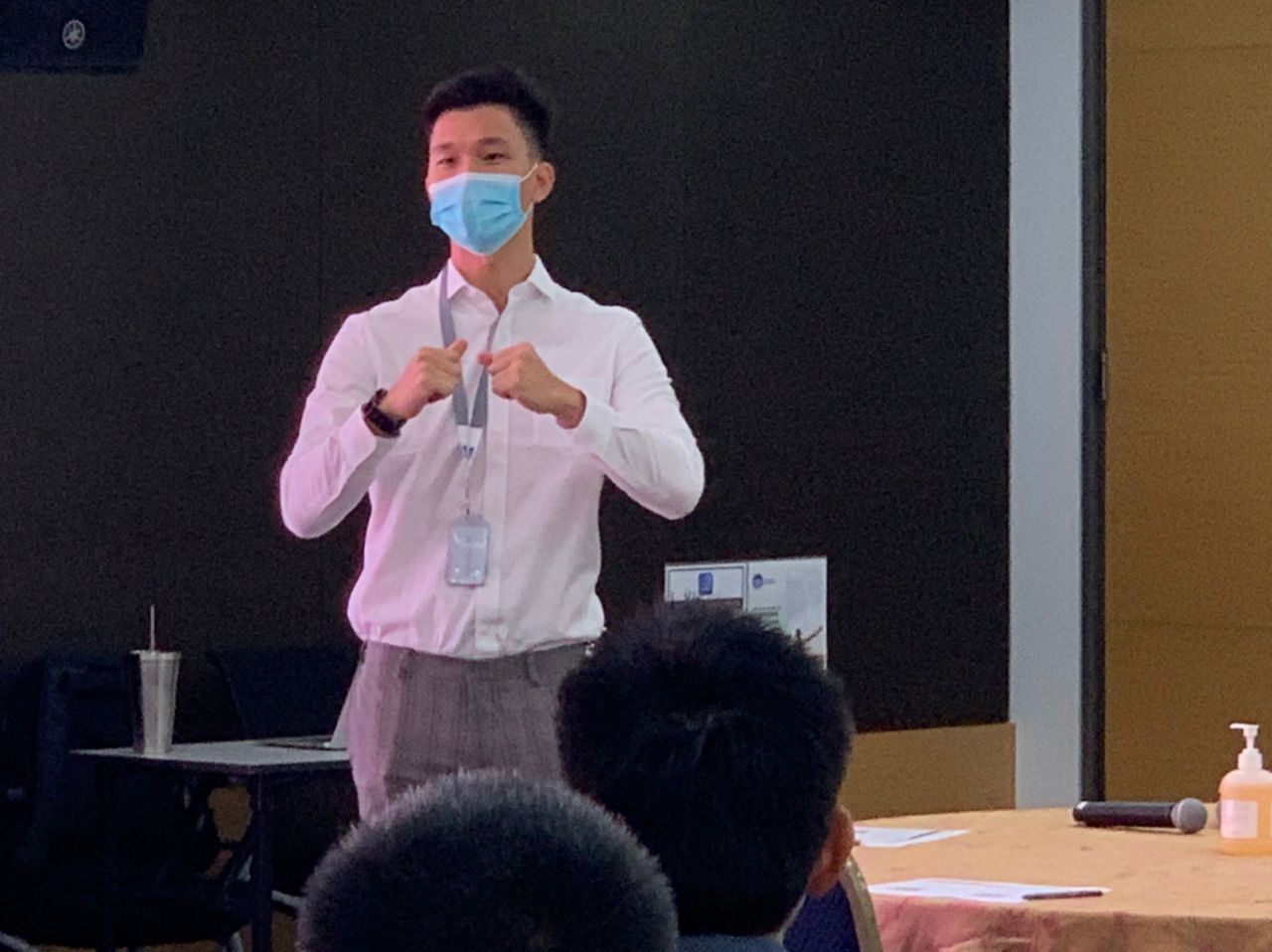 "While charting out my career, I knew the value of hands-on experience in the field. I also knew that I needed a masters to achieve my dream of becoming a licensed Clinical Psychologist. Speaking with different specialists allowed me to gain perspective which led me to my current path."
"My favourite subject in university is definitely Psychotherapy. The lecturers at University of Cyberjaya contribute very much to my interest in the field. Dr. Anasuya, Dean of the Faculty of Psychology and Social Sciences puts a lot of thought in her classes with interactive mock therapy sessions. She truly goes the extra mile to teach students. It helps me personally to get a grasp of how I want to conduct myself as a therapist in the future", he adds.
University of Cyberjaya recognises the need for graduates who want an upgrade in their professions with a postgraduate degree which led Yee Kar Ming, to pursue his studies in Doctor of Pharmacy at the university.
Yee, who is the Head of Formulation and R&D Technologies Department at Duopharma Innovation Sdn Bhd, Duopharma Biotechnology Berhad, was intrigued with the university's programme when he was roped into a technical discussion with the University.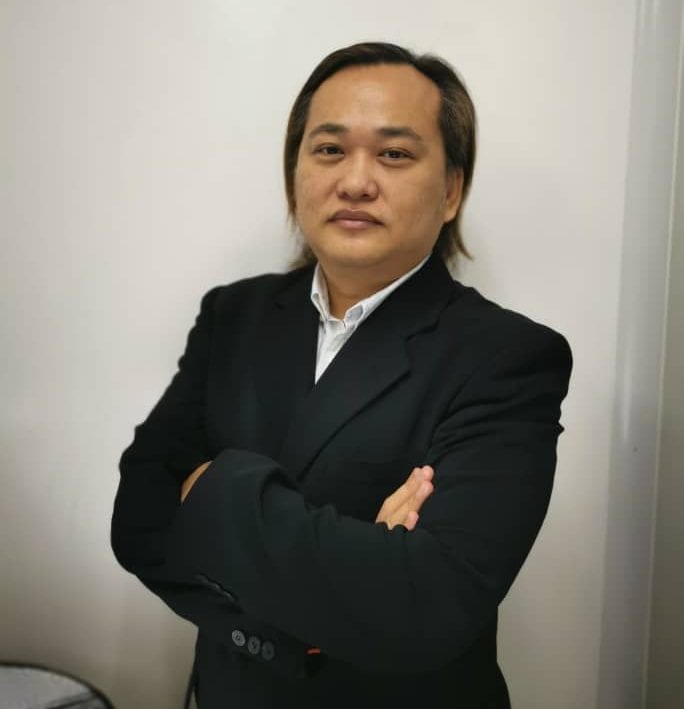 "Aside from being able to boost one's career forward, I believe continual learning is very important. The research programme at University of Cyberjaya allows me to learn systematically, gives me a new input and perspective, and drives my creativity and innovation," said Yee.
At University of Cyberjaya, the curriculum is designed to be academically challenging to encourage valuable engagement. Postgraduate students have the opportunity to participate in real-world inspired projects with renowned industry partners.
Postgraduate students are also encouraged to innovate through research, development and commercialisation with the university's best laboratories and facilities. Moreover, through the university's various research and international conferences as well as existing partnership networks, students can engage and collaborate with scholars from other universities and institutions.
University of Cyberjaya is also dedicated towards expanding the body of knowledge in specific fields, most recently with their upcoming programme, Masters of Physiotherapy. The university is dedicated towards increasing professional in fields they are passionate in particularly in the field of health sciences. The new programme hopes to advance subject understanding with its innovative curriculum and research advantages.
If you're shopping around for the right post-graduate programme to enrol in, here are the 6 study fields at University of Cyberjaya that offer top programmes:
Medicine at University of Cyberjaya
University of Cyberjaya recognises that research and academia remain to be a pivotal force in today's fast-moving and challenging society. To aid research and academia in medicine, the university holds 35 state-of-the-art labs including Medical Sciences Labs, Chemistry Labs and an Anatomy Gallery. The postgraduate programmes under the Medicine field include Master of Medical Science, PhD in Medical Science, Master of Science in Public Health (Global Health), Master in Science, and Doctor of Philosophy (PhD).
Pharmacy at University of Cyberjaya
University of Cyberjaya prides itself for being the first private institution in Malaysia to offer the Masters in Clinical Pharmacy programme and the only higher education provider in Malaysia that offers the postgraduate Doctor of Pharmacy programme. The university also offers Master of Pharmaceutical Sciences and Doctor of Philosophy (PhD) Pharmaceutical Sciences.
Business at University of Cyberjaya
As a backbone to almost any industry, business is a highly versatile field to specialise in. University of Cyberjaya offers Master of Business Administration and Doctor of Philosophy (Management) that grooms executives for a future leadership role with industry-specific insights and knowledge.
Occupational Safety and Health at University of Cyberjaya
University of Cyberjaya's Safety and Health programmes are accredited by the Institution of Occupational Safety and Health, UK and is recognised by the Malaysian Department of Occupational Safety and Health. The university offers Master of Science in Occupational Safety and Health Management, a programme that is suited for students interested to develop their career in becoming Occupational Safety and Health Experts, or Safety and Health Managers/Directors.
Psychology at University of Cyberjaya
The Master of Clinical Psychology programme at University of Cyberjaya focuses on examining human behaviour and personality. Students will be equipped with the skills to conduct clinical interviews, assessment clinical theoretical interventions as well behavioural science-based research.
July 2022 intake is now open for applications. To find out more about UoC's programmes and scholarships, visit web.cyberjaya.edu.my or message its education counsellors via WhatsApp at 011-1112 3344 or email studywithus@cyberjaya.edu.my
Comments are closed.