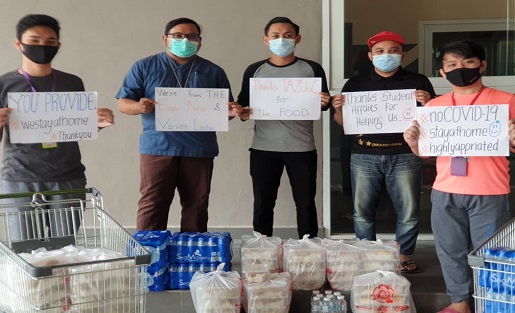 International Students Not Left Out During Food Aid Drive in Cyberjaya
Cyberjaya, 28th July 2020 – The Movement Control Order which began earlier this year from the 18th of March 2020 posed significant challenges to the students of the University of Cyberjaya particularly those living at the hostel and those renting nearby. To aid students, the University student volunteers and Student Affairs team took the initiative to launch the 'We Care, You Stay' COVID-19 Emergency Aid Fund in partnership with the university's Welfare & Zakat Fund (TAZUoC). The programme provided food aid and other welfare support for 250 students from 24th March 2020 to 9th June 2020.
The  'We Care, You Stay' COVID-19 Emergency Aid Fund is a beneficiary fund utilised to prepare daily food packs of breakfast, lunch and dinner to University students at the Varsity Lodge as well as those renting nearby including those living at The Arc, Mutiara Ville, Ceria Residence, and more. The total amount collected to date is RM21,761.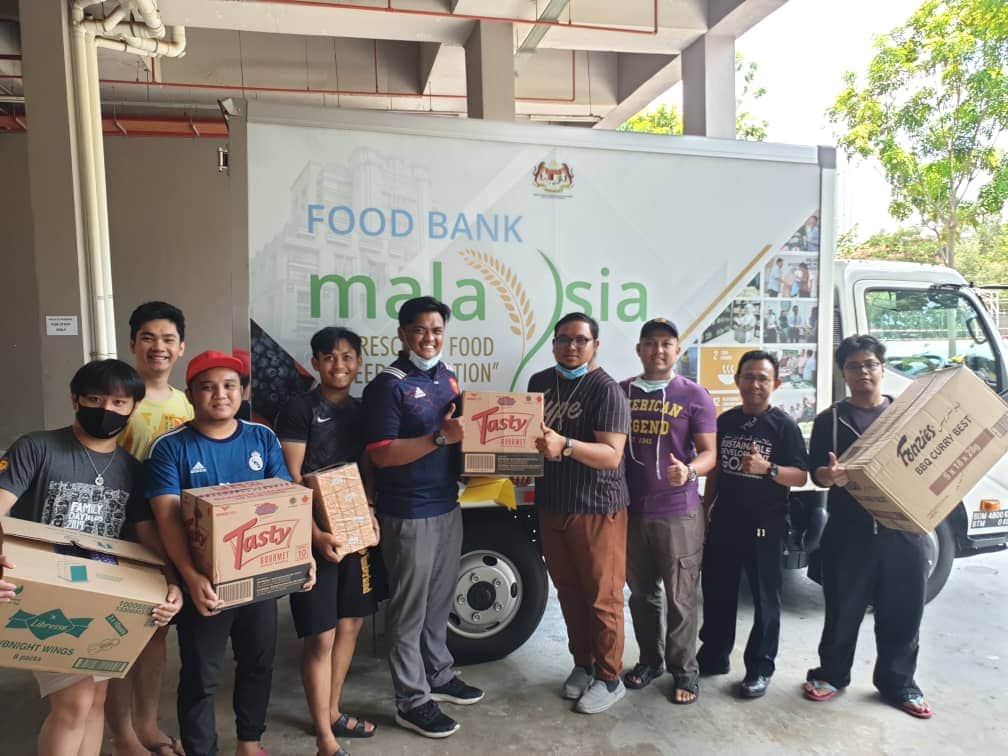 The fund benefitted both local and international students hailing from Yemen, Pakistan, Sudan, Syria, Brunei, Philippines, Maldives and Bangladesh.
Those who contributed include University staff, the general public as well as other parties such as Masjid Raja Haji Fi Sabilillah. Aside from monetary donations, students were also given dry food products for their daily use such as rice, flour, sugar and more by Lembaga Zakat Selangor, Food Bank Siswa Malaysia as well as Team Selangor, a community-focused NGO.
Associate Professor Mohamad Saidy Ismail one of the programmes driving force and volunteer said: "The safety and welfare of our students, especially those who are living at the campus and the surrounding area are our number one priority. As parents leave them to our care, we feel highly responsible for them. Therefore, when the quarantine took place earlier this year, we quickly gathered our resources to come up with this aid. As donations started to pour in, we spent whatever we had to provide food for our students. We're deeply grateful for every ringgit contributed by our generous donors.
Final year Bachelor of Homeopathic Medical Science hostel resident, Nik Mohd Hanis Fahmi bin Nek Alwi said: "The quarantine posed a lot of challenges for us. The hardest part was trying to get food as we were quite afraid to leave our homes to get food supplies because Cyberjaya had many cases at one point in time. We were so relieved when the University of Cyberjaya offered to provide us with daily food aid."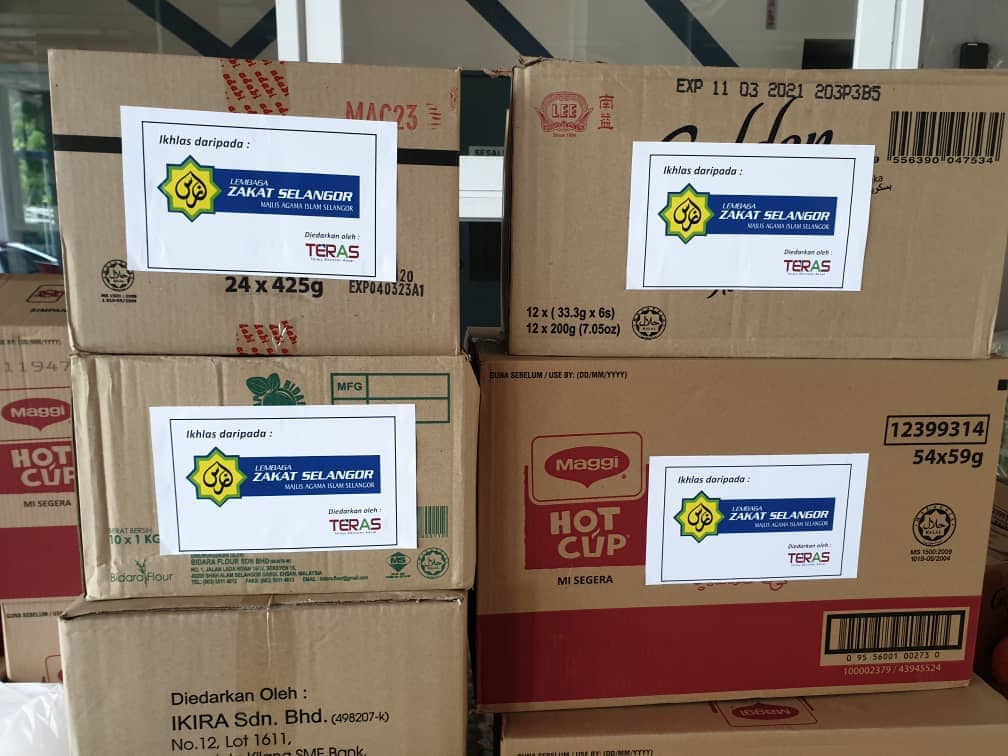 Ronny Baker, an undergraduate from Seychelles who studies Occupational Safety and Health recalled, "The lockdown was a difficult time and I was trying very hard to cope. I wanted to go home but there was no way to get a flight back. I'm grateful that the University delivered free packed lunch and dinner every day to my doorstep. I truly appreciate the support."
TAZUoC was set up in 2007 to aid financially challenged students and staff at the campus with monthly self-allowance, education fee, practical training allowance, emergency aid, and more. Since its establishment, the Fund has benefited more than 3,000 students from B40 families. Last year, the charity fund contributed a total of RM209,685.43 to students and staff all year round. TAZUoC has also contributed to external parties which included international students from countries such as Bangladesh, Nepal and Thailand who were identified during the University of Cyberjaya's annual humanitarian project under the Student Council of the University.
The University of Cyberjaya makes it a point to look out for its less fortunate students in order for them to be provided with the same opportunities as their peers in tertiary education. The University also strives to provide a comfortable home away from home for its University students who live at the hostel and around the campus.
Comments are closed.