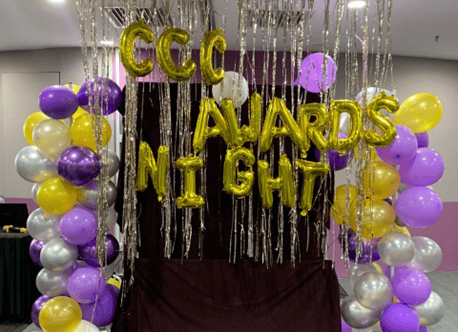 The Cyberjaya College Central (CCC) Awards Night, held on September 6, 2023, was a spectacular event that brought together students, staff, and faculty for an evening of celebration, talent, and bonding. The event's ambience was enhanced by the creative touch of student committee members who meticulously decorated the venue. Their efforts added a festive and welcoming atmosphere, setting the stage for an unforgettable night.
Ms. Punithavalli Katthirveloo, Chief Executive of CCC, delivered a heartwarming welcome speech, setting the tone for the evening's festivities. Her words of encouragement and inspiration resonated with the audience. The highlight of the evening was the presentation of awards to the Dean's List students. Mr. Sivan, Director of Student Recruitment, had the honour of presenting the awards to deserving students from the Diploma in Healthcare programme. This moment was undoubtedly a source of pride and motivation for the recipients.
Dr. Hassan Basri Jahubar Sathik, Director of Academic Affairs, presented the Dean's List awards to students from various certificate programmes. Each recipient's name called out was a testament to their dedication to academic excellence.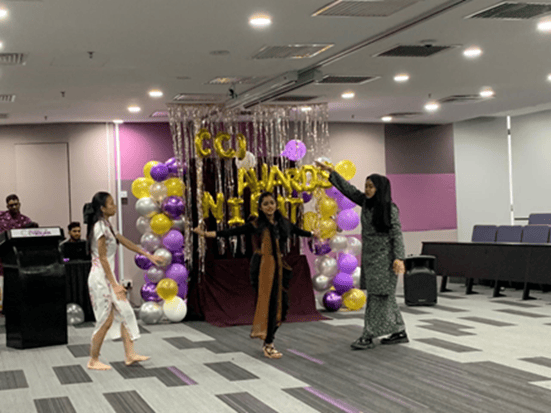 The talent showcase segment of the evening was equally impressive. Aliff Haykal from the Certificate in Business programme wowed the audience with his singing prowess. Meanwhile, students from the Certificate in Science programme, Nurul Aisyah, Tee Wing Teng, Raden Siti Nur Haziqah, and Fidelia, showcased their talents in singing and dancing, leaving the audience mesmerised.
The CCC Awards Night was a grand success, achieving its objectives and creating cherished memories for all who attended. It highlighted the college's commitment to recognising and nurturing academic excellence while providing a platform for students to shine brightly in their unique talents. This event undoubtedly strengthened the sense of community and camaraderie at Cyberjaya College Central, setting a high standard for future celebrations.