A memorandum of understanding (MoU) was signed between University of Cyberjaya and AdipoLABs Healthcare (M) Sdn Bhd to foster research in physiotherapy and industrial partnership opportunities.
With the agreement, AdipoLABs is set to house a medical device called the Pain Bot at the University's Physiotherapy lab for research and collaboration opportunities. The Pain Bot is an advanced pain detection and treatment equipment and is the first of its kind in Malaysia.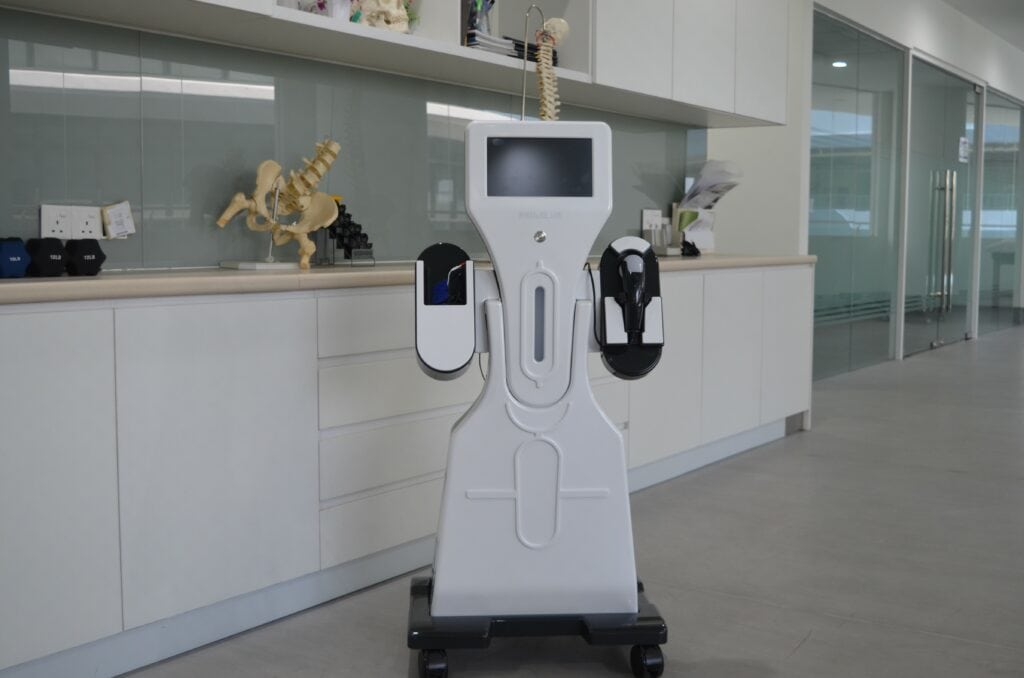 The Pain Bot is a revolutionary technology that has the potential to transform the way healthcare practitioners diagnose and treat pain in patients. By using advanced algorithms and sensory technology, the Pain Bot is able to locate pain in the body without the need for patients to explain where it is located. This is especially useful in cases where patients may be unable to articulate the location of their pain.
Moreover, the Pain Bot is also equipped with a pain scale indicator from 0 to 12, which helps to make pain assessment more objective and accurate. This can help healthcare providers to better understand and manage a patient's pain, leading to more effective treatment outcomes. In addition, the Pain Bot can also treat pain with a combination of low-frequency and ultrasound treatment, making it a versatile tool in pain management and treatment.
AdipoLABs is a dynamic and innovative organisation that operates as a subsidiary of AdipoLABs Co. Ltd, based in the Republic of Korea. The company is dedicated to conducting extensive research and development activities to create cutting-edge technologies and introduce new products to the market that are of the highest quality. By leveraging its expertise and state-of-the-art facilities, AdipoLABs is able to develop innovative products that meet the evolving needs of the market.
"We are most happy to be able to expose our students to innovative companies like AdipoLABs and we are honoured to be the chosen university to house the Pain Bot for research and data analysis. I'm sure our Master of Physiotherapy students will benefit greatly from this collaboration," said University of Cyberjaya Vice Chancellor, Professor Dr. Zabidi Hussin.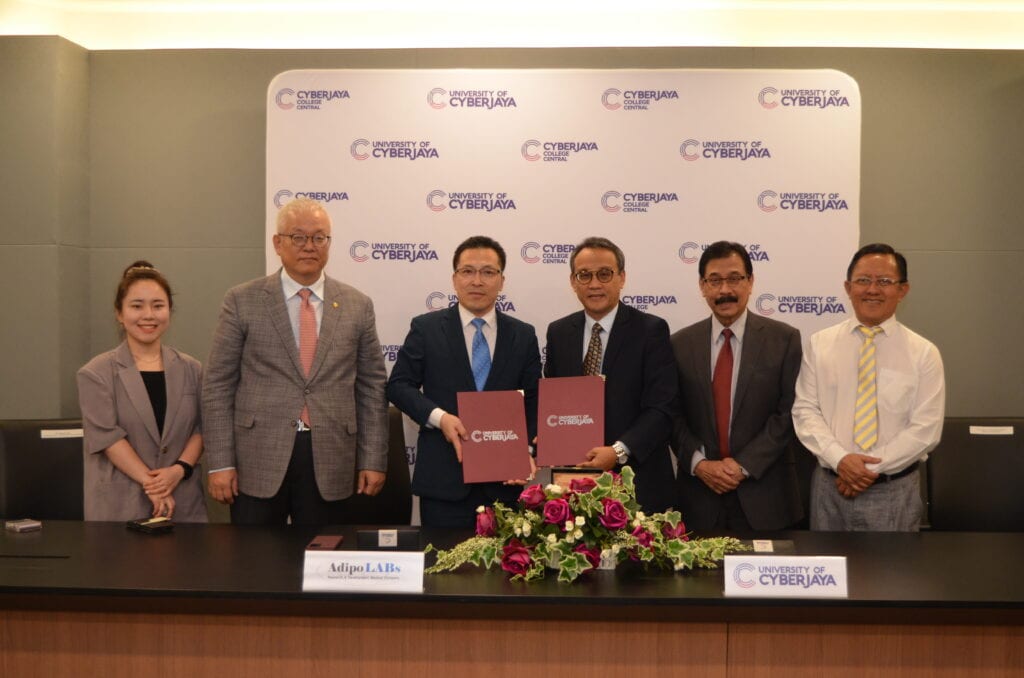 The Masters of Physiotherapy programme at University of Cyberjaya is one of its latest additions to the University specifically designed to expand the body of knowledge in Physiotherapy. The new programme which offers a choice of two specialisms – Advanced Musculoskeletal or Neurology – hopes to advance subject understanding with its innovative curriculum and research advantages.
University of Cyberjaya is the only private university that was chosen by AdipoLABs as the research centre for the equipment. Though a highly innovative device, the Pain Bot is still in its testing stages and is not available in the market yet.
"It is truly an honour to be able to collaborate with University of Cyberjaya. With this MOU, I hope we can expand the boundaries of technology and strengthen the relationship between Malaysia and Korea. We also hope that the research conducted here can benefit Malaysian patients suffering from pain and discomfort," said AdipoLAB's CEO Han Sung-Ho.
With its motto of "Nurturing the Passion to Care", University of Cyberjaya continues to find ways to foster an ecosystem that provides quality education while partnering with reputable companies and businesses to benefit its students and community at large.
This event contributes to the United Nations Sustainable Development Goals: