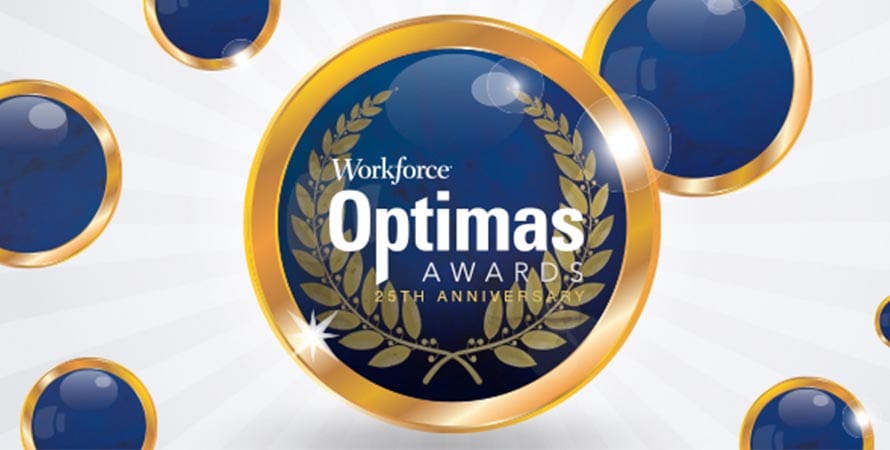 4th December 2015 – Cyberjaya University College of Medical Sciences (CUCMS) joins the ranks of some of the world's foremost companies and former winners such as Google, Singtel, Siemens Healthcare, Starbucks, ConAgra Foods, UPS and IBM in being named as a winner of the prestigious 2015 Workforce Optimas Awards in conjunction with the award's 25th anniversary. It is also the only Malaysian company to have ever been given this recognition. The internationally lauded awards programme promotes leadership and recognizes valuable human capital management initiatives as a key driver of business results. In the past, it has also been won by several top university affiliates including the University of Miami's flagship hospital, West Virginia University's affiliated health system and University of California Riverside School of Medicine.
CUCMS was selected as the Gold Winner for the category of Managing Change as a recognition for its successful efforts to turn around a high-quality medical educational institution. The institution enjoyed great success throughout the 2000s until the global recession took hold. Facing a challenging environment with declining returns, the institution welcomed the entry of SMR Group, a Malaysian public listed firm specializing in learning ecosystems which bought a majority stake in the institution.
SMR carefully selected its new university leaders including the appointment of Prof. Dato' Dr Mohamad Razak, a highly respected industry veteran as its new President. A trained orthopaedic surgeon specialist, Professor Dato' Dr. Mohamad Abdul Razak has served as the director of Hospital University Kebangsaan Malaysia and the president of the Malaysian Orthopaedic Association. He was also formerly the Deputy Vice-Chancellor (Student and Alumni Affairs) at Universiti Kebangsaan Malaysia (National University of Malaysia). He is a visiting registrar of the Orthopaedic Department at Edinburgh University, in addition to being registrar and spinal injury fellow at the Southport Spinal Injuries Centre in Liverpool.
SMR immediately instituted a phased overhaul that focused on compliance and fiscal responsibility, returning to profitability and perhaps most importantly a strategic approach to HR planning.
"This was and remains primarily a people focused enhancement initiative and not merely a financial exercise. Our people are our strength and a university is only as good as its faculties' ability to deliver on our promises to students", said Prof. Dato' Dr Mohamad Razak.
SMR's aim was to rebalance the allocation of resources both financially and in terms of human resources. A greater emphasis was placed in strengthening its faculties and allowing the retraining and redeployment of administrative staff for greater efficiency.
Kalaiarasu Malayandi, the University's Bursar as well as Executive Director at SMR Group acknowledged the challenges faced when implementing these changes. "It was the dedication and support of several core, long-term employees and academics that helped us make this possible. Once convinced of the rationale for change, they became change agents who in turn influenced others", said Kalaiarasu.
"Winning this award has been a validation to all of us that we did it right and we did it good" added Kalaiarasu. This has been a sentiment shared by many longtime employees of the university as well as parents of students who are happy that the future and education of their children has been secured. The university continues to serve its role in the community as a committed provider of quality education.
Comments are closed.