University of Cyberjaya Pharmacy Students Excel in Research, Sports, Clinical Skills, and Community Events
Acquiring a degree alone is not indicative of a well-rounded graduate. To stand out from the crowd, pharmacy students at University of Cyberjaya go above and beyond in their extracurricular activities.
Universiy of Cyberjaya's pharmacy students have stood out at many events including the Malaysian Pharmacy Students Association (MyPSA) National Pharmacy Research Competition 2020, Inter-University Debate Competition 2020 and International Pharmaceutical Research Conference (iPRC) 2018.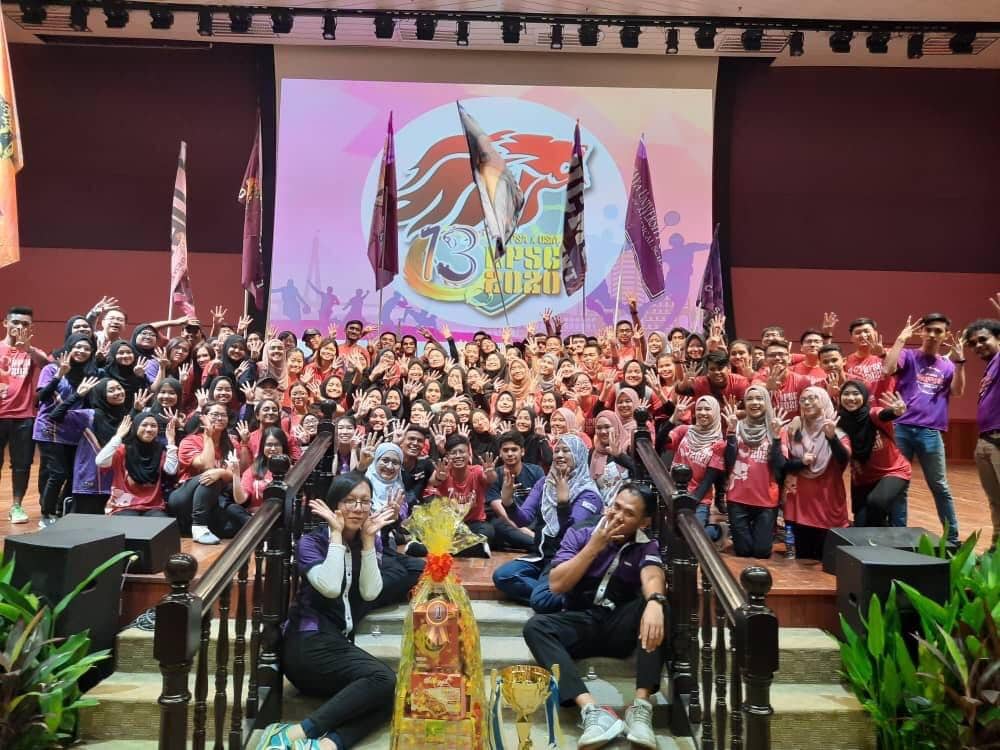 Established in 2005, University of Cyberjaya first started out as a healthcare university that offered various fully accredited programmes including in the field of pharmacy, medical, physiotherapy, psychology, biomedical engineering and others.
It is also one of the very few Malaysian universities offering a Master in Clinical Pharmacy and the only local university with a Doctor of Pharmacy which was developed with the University of Southern California. The university's Faculty of Pharmacy is also among one of the largest private Pharmacy schools in the country.
University of Cyberjaya has been awarded a five-star (excellent) rating by the Higher Education Ministry; five stars for Teaching, Facilities, Employability and Inclusiveness in the QS World University Rankings; and joins the list of leading universities around the world in the Times Higher Education Impact Rankings 2020.
University of Cyberjaya's Student Council president 2020/2021 Fariz Haiqal was recommended by Yayasan Pendidikan Peneraju Bumiputera to study at the university under its scholarship programme.
"Upon receiving the recommendation, I did my research and found out that UoC's Faculty of Pharmacy is renowned for its highly experienced professors and industry-relevant curriculum, " he said.
Besides his tasks as student council president, Fariz, a fourth-year student on the Bachelor of Pharmacy programme, is active in society activities, an athlete, a swimming coach, and a straight-A student.
He made the university proud at the National Pharmacy Sports Carnival (NPSC) last year when he won gold in the 100m, 200m and 4x100m sprint events and led the university to win the championship title as the contingent chairperson.
The University of Cyberjaya is the only private university to be champion four times in a row at the NPSC which also included public universities.
At this year's NPSC held before the movement control order, second-year UoC student Laura Kek Jin Er was part of the women's basketball team that won the gold.
"The NPSC made us unite to achieve the same goal. I loved the enthusiasm from everyone including participants and supporters at the event and I highly recommend every pharmacy student to be involved in the NPSC at least once, " said Kek, who other than basketball is active as a project officer with MyPSA for 2020/21.
As sporting activities aren't an option right now, University of Cyberjaya's pharmacy students find ways to make use of their time.
Year Four student Sri Dewi Shalleni recently won first prize at the International Pharmaceutical Students Federation Asia-Pacific Regional Office Online Clinical Skills Event 2020.
Sri Dewi took part in the event despite her upcoming final exams to challenge herself at the international stage. This is a great achievement for both the university and Sri Dewi as the competition which hosted rapid fire questions on respiratory, pain management, infections and pharmaceutical calculations also had many experts in the field as participants.
Winning the event inspired her to enter other competitions, and her active participation led to the Youth Development Society in Nepal inviting her to talk about Malaysia's pandemic management on a webinar titled Cross Country Exchange Programme on Covid-19 which saw almost 200 people in attendance.
Serving the community has always been at the core of the university's teachings. This is reflected in the community outreach programmes organised by the University of Cyberjaya Pharmacy Student Society (CUPSS) especially the annual health programme Karnival Mesra Ubat (KaMU).
Every year, KaMU provides a platform for pharmacy students to forge closer ties with rural communities through health and drug awareness programmes. The event was supported and led by registered pharmacists from the Health Ministry.
"KaMU 2019 was the first event I organised as project director, " said Nurasyikin Zainudin, a 2020 graduate.
"It was difficult explaining antibiotic resistance to the rural community, but we managed by using layman terms. It was a rewarding experience as the community gave positive feedback after the event."
Student leadership is an integral part of extracurricular activities at University of Cyberjaya. Over the years, its students have been chosen to lead the MyPSA, among them Lucas Jee Kwang Hein, a Year Four student who was elected publication officer for 2020/21.
Jee, who was drawn to join the university for its active contribution to the research community, said: "Various pharmacy-related publications by the University of Cyberjaya lecturers proved that the faculty is not only focused on teaching, but also towards the betterment of the profession and the future of medicine."
To find out more about pharmacy programmes at the University of Cyberjaya and to hear more from its students about their achievements beyond the classroom, go to www.cyberjaya.edu.my/pharmacy (WhatsApp 011-1112 3344/ email inquiry@cyberjaya.edu.my).