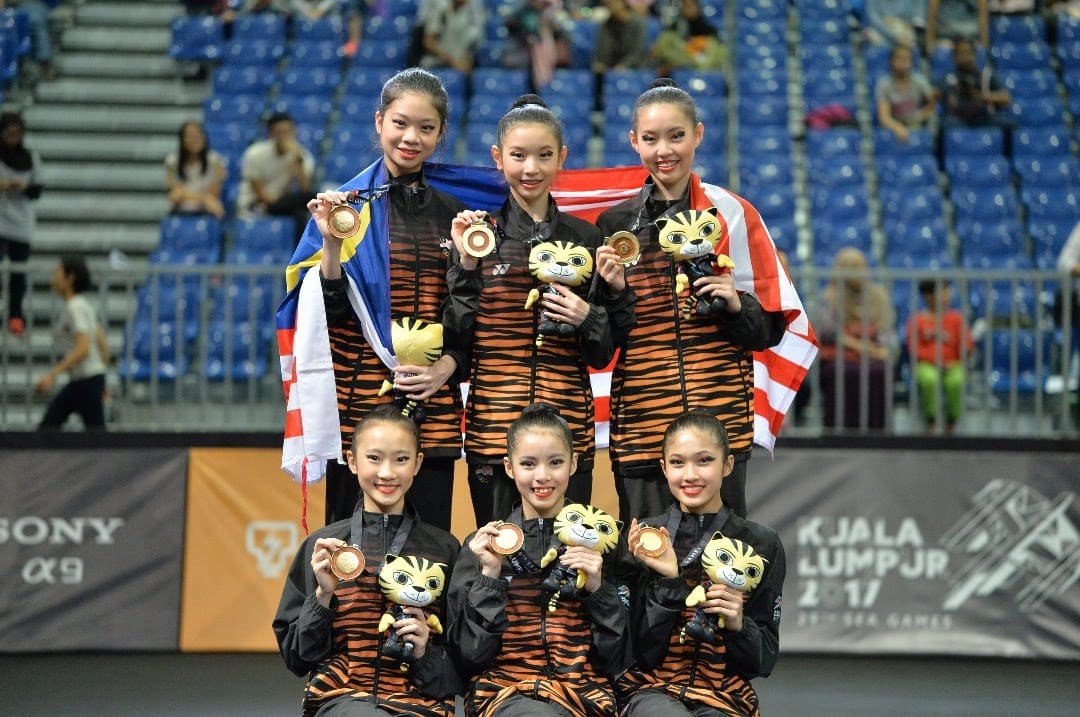 A Gymnast Story:
Tee Wei Wen's Journey Through Rhythmic Gymnastics 
Cyberjaya, 12th March 2020 – The University of Cyberjaya is never short of holistic students who make sure to balance their study life with extracurricular activities be it in academic competitions, creative pursuits or sports. Take Year 2, Bachelor of Physiotherapy student, Tee Wei Wen for instance who started her rhythmic gymnastics at the age of 8 when she first saw the sport in her primary school.  
Tee has since won multiple gold medals including at the Total Gym 7th International Gymnastics Tournament, AGG Woman Senior Team Category and 29th SEA Games KL2017.  
Her journey was not a smooth sailing one as she was not naturally flexible and required more effort on her part when she was training during her younger days. "I'm lucky that I have a very dedicated coach that taught me step-by-step to bring me to the next level," said Tee.  
Since then, she took part in many state, national and international level competitions every year since 2010. All the hard work paid off when she was successfully selected to be in the Malaysia national group exercise team in 2016. This is where her greater journey of rhythmic gymnastics began which led her to take part in bigger competitions such as at SEA Games KL2017, Asian RG Senior Championships in Uzbekistan, Kazakhstan and Malaysia, FIG World Challenge Cup in Spain, and FIG World Challenge Cup in Germany.  
"My proudest moment as a gymnast would be during the 29th SEA Games 2017 in KL as my team and I had achieved our goal to contribute 2 golds from our event [Group Exercise Single Apparatus (5 Hoops) & Group Exercise Mixed Apparatus (3 ball 2 rope)] for Malaysia. At the podium, we shed tears of joy as all our hard work, sweat and tears throughout the year had finally paid off," said Tee. 
Her achievements though notable came with a price. Tee has had minor injuries to her ankles and back as well as hip muscle tears which have even affected her performance on the floor. Tee also struggled to manage her time juggling between her studies, training and competitions.  
She adds: "We normally trained 6 days a week with a minimum of 5-6 hours a day. I would need to leave early from school and rush for my training. There was a time when I was preparing for upcoming competitions that required me to spend a full day at the gym for 2 months in a row. I also missed out on most of my studies during my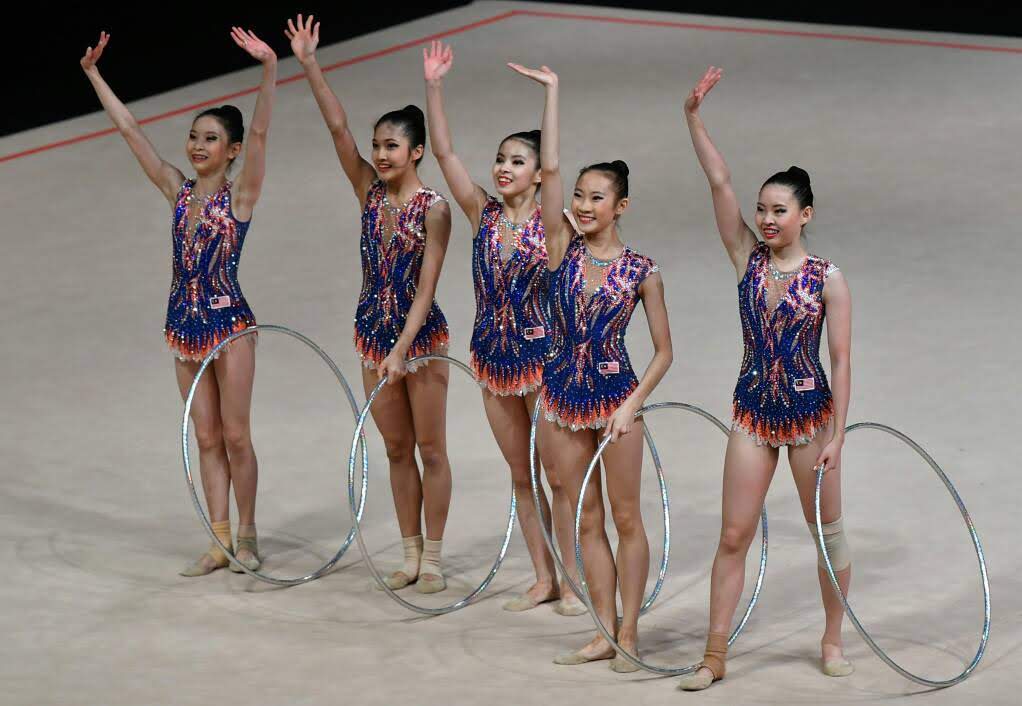 SPM year in preparation for the SEA Games. I was only able to arrange my time to catch up with my studies after competitions." 
Aside from time management issues, she also struggled with keeping to a strict diet though she had long hours of training every day. A gymnast diet requires them to consume less calories to maintain their body shape and weight. Tee is not alone in this struggle as gymnast all around the world are pressured to maintain a "gymnast figure", constantly weighing themselves and watching what they ate. 
In the midst of these challenges, Tee finds solace in her mother. "My life as a gymnast is not easy and I have contemplated to give up too but thankfully my mother has supported me and motivated me to keep pushing forward. No matter how difficult it was, my mother financed and supported me so I could participate in overseas competitions and for that I am very grateful." 
While undergoing physiotherapy appointments to treat her injuries, she became fond of the industry and saw herself having a future in sports physiotherapy. She dreamt of treating patients so they were able to return to participating in sports that they love.  
That was when she decided to study Physiotherapy at the University of Cyberjaya. "I choose to study here because they were offering the programme I was interested in. Plus, the university is conveniently located nearby to home. I was also awarded a partial scholarship which helped to finance my studies," she said. 
The University of Cyberjaya is proud to award students like 21-year-old Tee Wei Wen with scholarships or bursary awards to help them achieve their academic and sports goals and hopes the education and support received here brings them to greater heights.  
Comments are closed.